Postet av liftocean den 7. Apr 2022
The Norwegian technology company Lift Ocean has closed a capital raise of NOK 20m. This ensures the further development of the company and its hydrofoil technology, enabling low and zero-emission solutions for the high-speed boat segment.
From the drawing board to reality
"We are happy to close this raise, despite the challenging times. This shows that the market has faith in our company and hydrofoil as a concept," says CEO Petter Mørland Pedersen. "The new capital is essential for our next stage, going from the drawing board and our mathematical models to the real world, demonstrating our technology in full scale," Mørland Pedersen continues.
The capital raise was executed in close collaboration with Pensum Asset Management, where the existing investor, Yinson Venture Capital, led the round. New investors signed the remaining, including Vitapro founder Andres Kongsgaard Flaaten through his company Helse AS.
Good timing
Over the past year, Lift Ocean has experienced a significant interest in hydrofoil systems from customers, authorities, and research communities. They all face one major challenge related to low or zero emissions for high-speed vessels; a very high energy consumption. This leads to both technical and commercial challenges. "We see a trend of increased focus on energy efficiency among the players in the industry. A sound hydrofoil system can reduce required energy by 50-80 percent, depending on weight and application. There is no way around using hydrofoil for high-speed vessels in the future, and the timing for Lift Ocean could not have been better ", says Joachim Brodin, head of research and development at Lift Ocean.
Reducing the energy requirement combined with electric propulsion cuts the energy cost by 80-90 percent. This opens the door for new opportunities and business models for commercial players. Thus, Lift Ocean aims at commercial projects in the first instance.
Lift Ocean is currently working on several projects both in Norway and abroad. The first full-scale hydrofoil system is scheduled to be tested next winter in collaboration with Yinson Green Technologies, which is developing electric harbor crafts for the port of Singapore.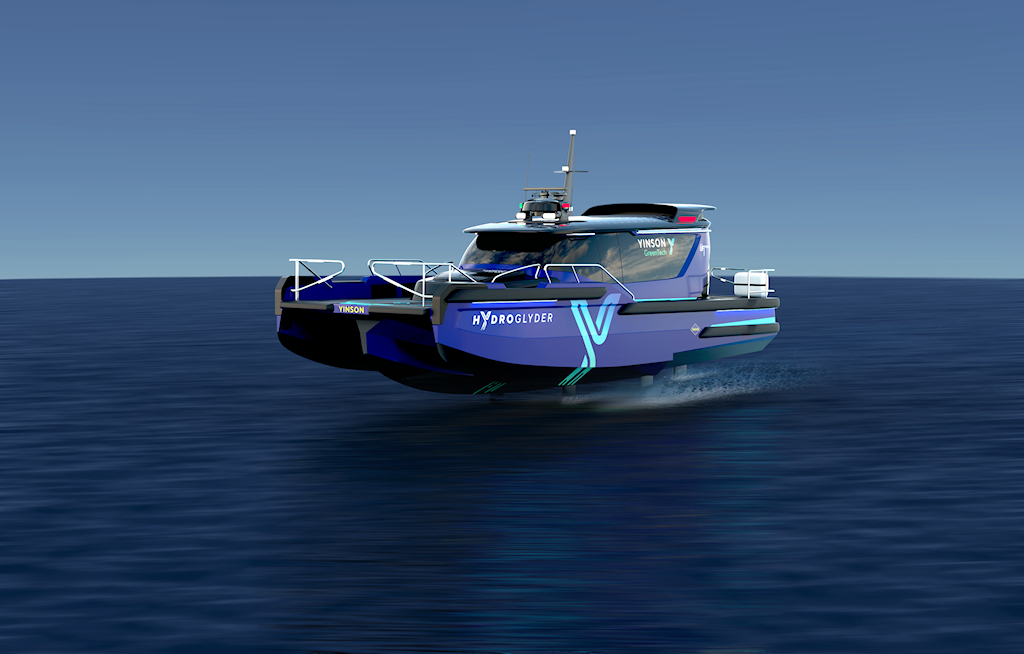 Searching for people with a passion for technology and the ocean
Lift Ocean is now looking for technical and commercial people with a strong passion for technology and the ocean to build further competence and strengthen the project execution capabilities of the company. "We will increase our staff considerably throughout the year. We recently posted four very exciting open positions," says Mørland Pedersen and, at the same time, encourages everyone who has a desire to shape the new and green maritime chapter in Norway to get in touch.
---
Kommentarer
Logg inn for å skrive en kommentar.